Swiss Screw & CNC Machines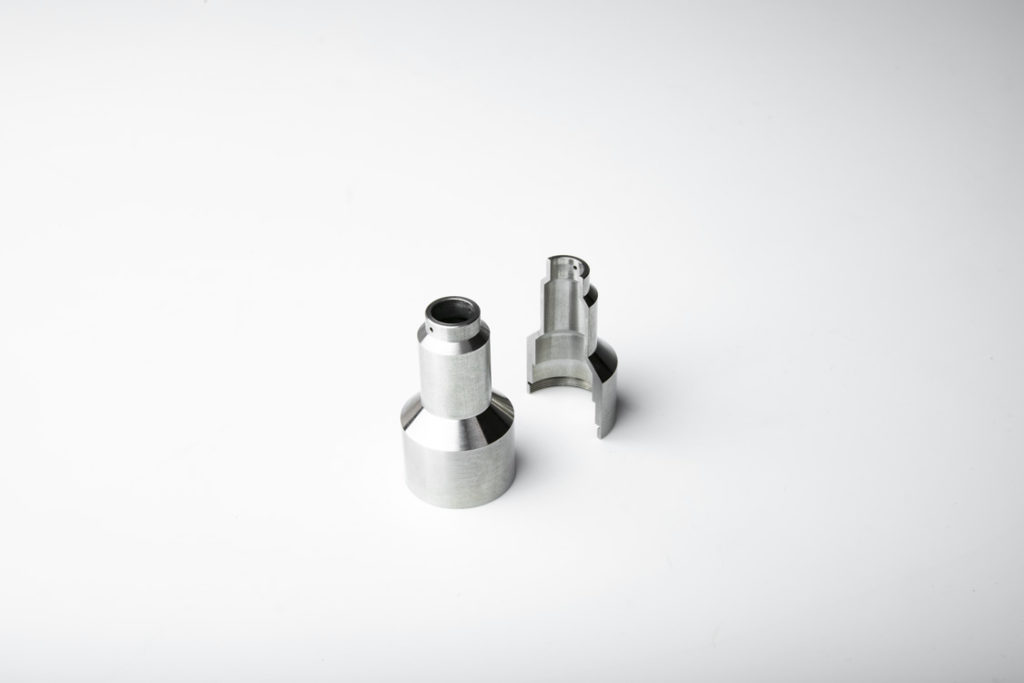 Swiss Screw machining was originally developed to produce precision timepiece components. It's a machining process that produces precision-turned parts to tight tolerances, fine finishes, and bearing surfaces. Often, the process is used on small size parts for high end instrumentation and measuring devices.
Using Automatic and CNC Swiss Screw machines allows the Vallorbs Jewel Company to produce complex shapes in any machinable material up to 1.250" in diameter.
Advancements in technology have called for machined parts in new exotic metals. Vallorbs Jewel Company can work with these, and other exotic metals:
Stainless Steel
Titanium
Inconel
Zircaloy
Brass
Aluminum
Multi-Spindle Screw Machines
We can produce multi-spindle parts with our multi-spindle Swiss screw machines, creating precision machined components for the nuclear power generation, medical, aircraft, electronics, and agriculture industries. Parts with diameters up to 0.630" can be produced. Based on specific application requirements, precision-turned components can be produced from a range of materials, including Stainless Steel, Brass, Aluminum, Zircaloy and other exotic materials. Capable of holding tolerances to +/-.0001.

Automatic 

Swiss Screw Machines

MAIER ML32E CNC
STAR SR-16 CNC
STAR SA-16R CNC
STAR SR-20 CNC
STAR SR-32 CNC
STAR SR-32J
STAR SR-20J TYPE C
STAR SB-20 TYPE G
CAM

 Screw Machines

TORNOS R-10
ESCOMATIC D-16R
Multi-Spindle

 Screw Machines

TORNOS SAS 16 DC
ACME GRIDLEY 7/16″